Heißer Verkauf brandneue Silikon Kautschuk 25mm Tattoo Einweg Griffe Tattoo Rohre mit klaren Tipps
Produktivität:

10000PCS/Day

Ort Von Zukunft:

Zhejiang, China

Versorgungsmaterial-Fähigkeit:

10000PCS/Day
Produktbeschreibung
Modell Nr.: Typ DT: Tattoo-Griff-Set: Farbe: schwarz, blau, rot und anpassen. Marke: Hobo Markenzeichen: HOBO-Spezifikation: SGs-HS-Code: 39269090 Material: Silikon-Kautschuk-Nutzung: Körper Kunst Einweg: Einweg-Größe: 25mm(1inch) Herkunftsort: Zhejiang, China Transport Paket: 20PCS/Box Ursprung: Zhejiang, China 1. Produc Description
 Production Name

Hot Sale Brand New Silicone Rubber 25mm Tattoo Disposable Grips Tattoo Tubes with Clear Tips

 Key Word

 Tattoo Grips

 Feature

 Permanent & Durable

 Available Size

 3R,5R,7R,9R,11R,14R,15R,18R;5F,7F,9F,11F,13F,15F;3D,5D,7D,9D,11D,14D,18D

 Materials

 100% Silicone Rubber

 Type

 

DT

 Dia.

 25 mm (1 inch)

 Color

 Black,Red,Blue or Customize!

 Color of Tips

 Clear

 Brand

 HOBO

 Certification

 CE

 DIsposable

 Yes

 Place of Origin

 Zhejiang , China (Mainland)

 Packing

 E.O. Gas Pre-Sterilized , Independent Blister Packing

 pcs/box

 20pcs/box

 Price

 Bulk Quantity , Better Price !
Vorteil:
1) Tattoo Griff besteht aus 100 % Silikon-Kautschuk, unschädlich für den Körper (2) verschiedener Farben und Größen erhältlich (3) können nach Kundenwunsch Proben vorgenommen werden. 4 komfortable und weiche 5) stoßfest steuern, wenn das Tattoo 6) passend alle standard Tattoo Maschinen 7) haltbares verwenden 8) Zertifikat: CE 2. Produktion Display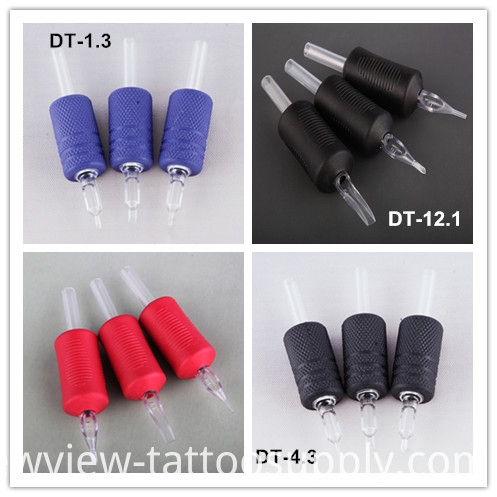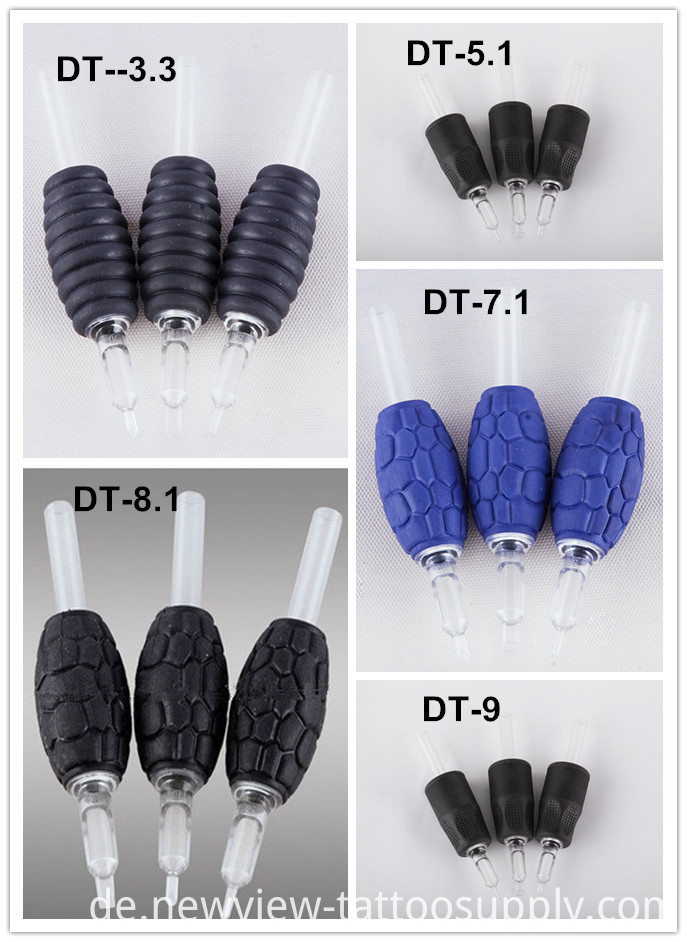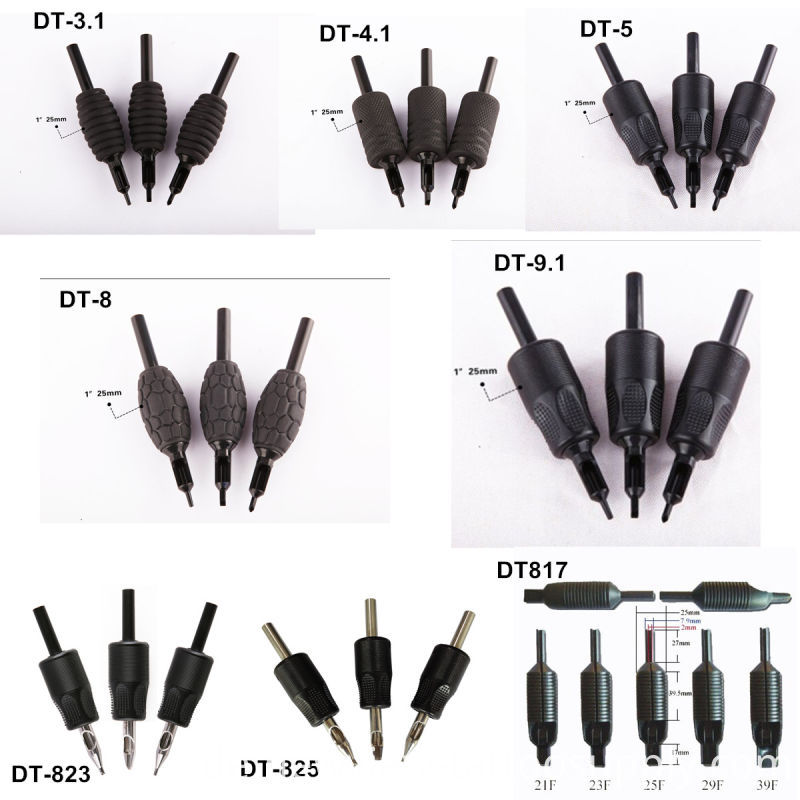 3. Verpackung & Shipping
Verpackung: 20 Stück/Box, Boxen/Karton 20. Anpassen ist avaliable.
E.O. Gas Bereits sterilisiert, unabhängige Blister Packing
Order Details: Probe bestellen, Probeauftrag, OEM sind herzlich willkommen.
Delivery Begriffe: DHL, UPS, Fedex, TNT, EMS, ChinaAir, Schiff.
Payment Begriffe: Paypal, Western Union, Bank Transfer.
General-Lieferzeit: 1-3 Tage.
PS: Wir berechnen keine Steuern. Aber wir schaffen eine weniger günstige Rechnung für Sie, die Steuern zu sparen, wenn Sie Anfrage.
4. Unternehmen Informationen
Yongkang Dongcheng HOBO Tattoo Equipment Manufaktur ist spezialisiert auf Herstellung und Verkauf von Tattoo Ausrüstung, Einweg Tattoo Griffe, Edelstahl Tattoo Griffe, Tattoo Tipps, Pre_made Tattoo Nadeln, Tattoo-Maschinen, rotary Tattoomaschinen, Tattoo-Kits, Tattoo Netzteile, piercing Tools und Tattoo Zubehör.
If Sie interessieren sich für alle Produkte, wenden Sie sich bitte mit uns Kontakt.
Produktgruppe : Tattoo Griffe